As a team, we hope that all of our members can develop their potential and feel comfortable bringing their ideas and input to the workplace. Our participants come from all walks of life and so do we. We hire from a wide variety of backgrounds because it makes our team stronger. The CALM Program is committed to creating a diverse environment and is proud to be an equal opportunity employer. Our team complies with all fair employment practices and cultivates a workplace that is celebratory of all races, colors, religions, genders, gender identities or expressions, sexual orientations, national origins, genetics, disabilities, and ages. We do not tolerate any form of discrimination or harassment. We promise to foster and uphold a work environment of safety and acceptance and encourage the reporting of all incidents of discrimination, harassment or retaliation. As a CALM employee, we encourage discussion should you experience or witness physical or verbal behavior that concerns you. You can speak directly to Sheri Johnson or with a coordinator to bring attention to your experiences with us, so that we can foster an environment that allows all of our team members to grow. Here is the link to Berkeley's Diversity, Equity, and Campus Climate for additional resources (link here). Treating research participants (and potential participants), other lab members, lab equipment, and research data with respect is of paramount importance in this laboratory.
The lab is often searching for volunteer research assistants with the following skills:


UC Berkeley Undergraduates who are interested in working with the lab should check urap.berkeley.edu for a list of current openings. Anyone who is not a Cal undergrad should e-mail us to inquire about available positions.
For questions about volunteer opportunities, please write calmprogram@gmail.com.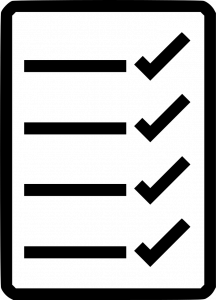 The type of work our RAs do depends on the project(s) they are on. However, below are examples of the types of tasks RAs are involved in.
Immersion in clinical psychology literature via literature reviews
Compiling references, tables, etc. for papers and grants
Data entry and management
Administering phone screens to determine participant eligibility
Assisting with participant communications and recruitment (flyering, brainstorming new recruitment ideas)
Administering behavioral sessions with diverse clinical populations
Cleaning psychophysiology data